Today I'd love to share another edition of my recent reading list!
My lady friends and I started a book club last February, and we've kept up with our meetings almost every month! I've happily ventured outside of my comfort zone to read lots of different genres of books. Some of our recent picks:

Going Clear – Scientology, Hollywood, and the Prison of Belief, by Lawrence Wright. Just started this one. So far it is really interesting to learn more about the history of Scientology. I'm also looking forward to watching the new HBO documentary based on the book.

Camille, by Alexandre Dumas Fils. A classic and a tearjerker! This one was a super quick read.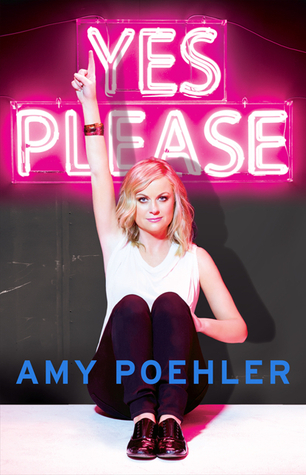 Yes Please, by Amy Poehler. I was so, so excited to have this one on our book club list. Then I read it, and didn't love it. I also didn't hate it. I think my expectations were a bit too high after reading Tina Fey's Bossypants, and I was slightly bored with all the name dropping. However, if you are a huge SNL fan and want to hear about some behind the scenes stuff…you'll enjoy this one.
Outside of book club, I'm mainly reading cookbooks and the Outlander series. I need to add some variety!

In my last edition of recent reads, I mentioned I had purchased the newest book in the Outlander series, by Diana Gabaldon. Well, I'm still re-reading the entire series. Once I started, I couldn't stop! I'm currently on Book 5, The Fiery Cross, and am hoping to make it through these next few books quickly so I can read the new one!

Don't Throw It, Grow It!: 68 Windowsill Plants From Kitchen Scraps, by Deborah Peterson and Millicent Selsam. This book was gifted to John and I for Christmas from our sweet friends Sam and Joel. Who knew there were so many ways to re-use kitchen scraps?! Currently growing some green onions in a glass thanks to this book.

Easy Gourmet, by Stephanie Le. A cookbook that I gifted to myself. I am drooling over all of Stephanie's recipes and her photos are awesome – do you read her blog? If not, you should! I've made just a couple recipes so far, and am looking forward to making lots more. Especially since this month is our annual household tradition of Frugal February. John and I challenge ourselves every year to make all our meals in February at home. No eating out until next month! So this is my favorite time to try out new recipes and try to keep things exciting at mealtime. Wish us luck.
What are you reading lately? I need suggestions!
>> all book images are from Goodreads. Click the book covers to read the descriptions.